The Friendship Roster
Edit
Cam (Campbell) • CJ (Eli) • Jake (Zig) • Dorothy (Alli) • Kelly (Tori) • Michi (Imogen) • Joanna (Katie) • TOP (Jenna) • Jess (Becky)
Latest gheyness
Edit
Jake masturbates to Louis Tomlinson and Ricardo Hoyos in a record time! 0 minutes, 4 seconds. "Penis lolz" - Kelhorny Michi is secretly a male (proven by voltorbs aka her balls)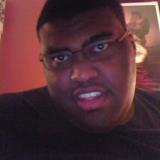 See dat hawt guy over there? He's our hot sexy mascot. I know you want to cum to him. Just do it now, while he's not looking. NOW! Do it! Last chance!
Ad blocker interference detected!
Wikia is a free-to-use site that makes money from advertising. We have a modified experience for viewers using ad blockers

Wikia is not accessible if you've made further modifications. Remove the custom ad blocker rule(s) and the page will load as expected.