Jess is this really ghey user from Degrassi Wiki. She was a regular during November 2011-May 2012 and part of the 2012 Outcasts~. After that she kinda died tbh. I think she's back now though cuz I see her on chat a lot and editing more soo yeah. She never shows her pic tho #pedo. But Jess is really cool so I love her.
I never show my pic because you can trust nobody trolololol. Love you too cam<3
Here are some lovely photos of some lovely people
Klaine<3333333333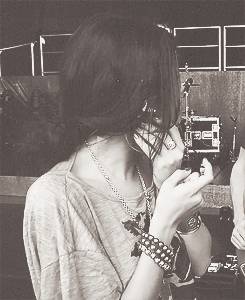 Selena Gomez<3
Nathalia Ramos<3
Ad blocker interference detected!
Wikia is a free-to-use site that makes money from advertising. We have a modified experience for viewers using ad blockers

Wikia is not accessible if you've made further modifications. Remove the custom ad blocker rule(s) and the page will load as expected.